When "fast enough" isn't good enough, count on your Garmin Catalyst driving performance optimizer to give you a winning edge on the track. This touchscreen device mounts securely in your cockpit, providing real-time audible feedback and immediate off-track session analysis to optimize your driving performance.
This groundbreaking True Track Positioning Technology uses 10 Hz multi-GNSS positioning, image processing and built-in accelerometers to show your line on the track.
True Optimal Lap technology uses advanced algorithms to create a composite of your optimum achievable time, based on lines you actually drove and can repeat.
After your session, get immediate, adaptive suggestions to identify areas where you've made gains and where you can do better.
See how you did and where you can do better.
After your session, immediately review the performance data on your device to see where on the track your biggest areas of improvement are.
Garmin Catalyst crunches the numbers so there's no need to download data to your computer.
Discover your full track driving potential
For drivers of all levels, this industry-first "coach" mounts in your cockpit — gathering performance data, giving real-time audible cues and offering immediate session analysis to show you key areas for improvement.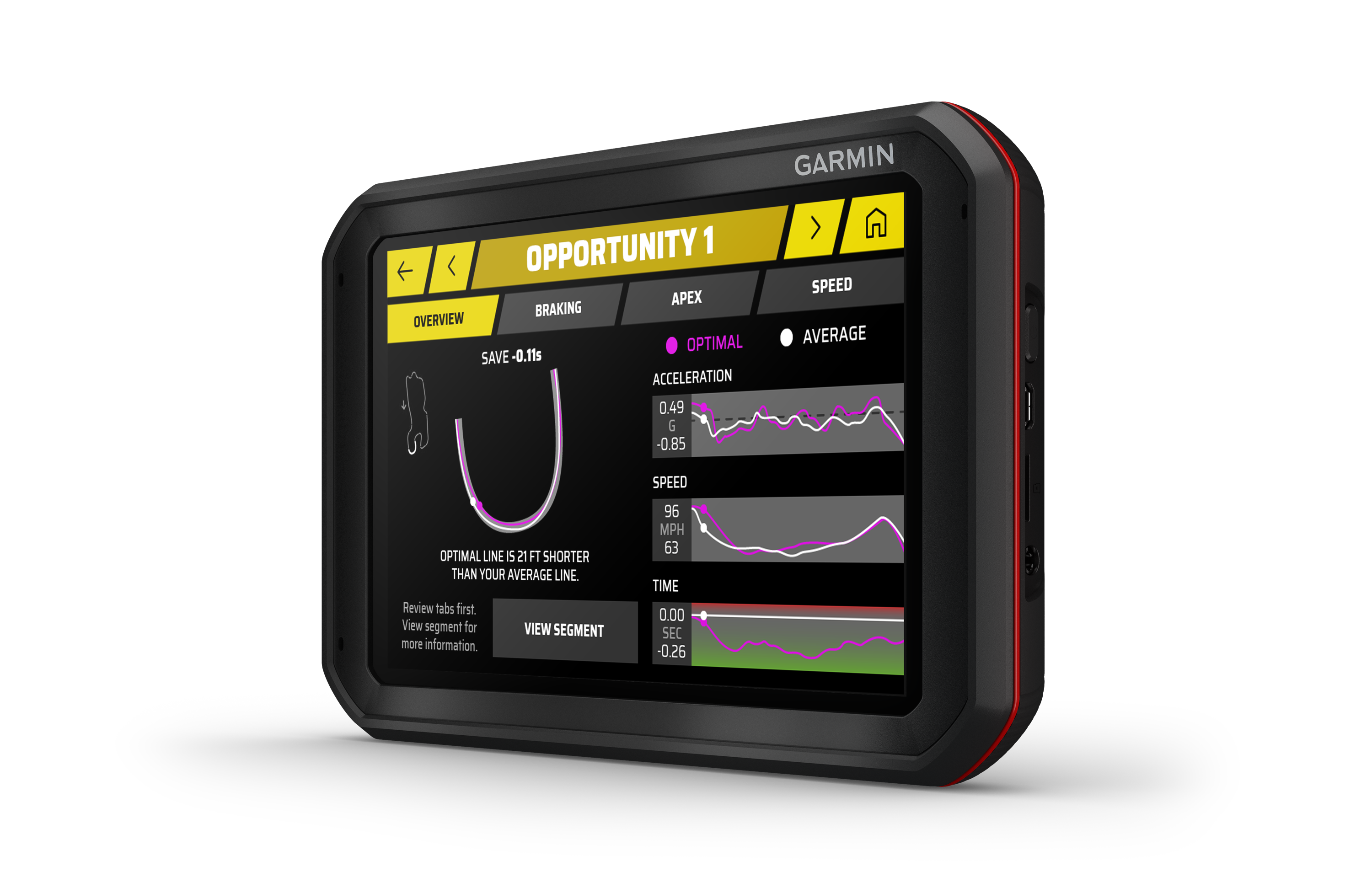 SUBSCRIBE TO OUR NEWSLETTER
Recieve our latest weekly releases, offers, guides and more.